The RISE UP 18-Week Program is an intensive, transformative journey—one you'll be taking with an amazing group of like-minded women seeking more happiness, more success, and more fulfillment.
I personally walk with you through this program, teaching you EXACTLY how to find your happiness and usher in a new era of success and contentment in your life.
The program takes a deep dive into three foundational pillars: Reclaim Your Passion - Embrace Your Power - Live Your Purpose. Each pillar contains three weekly video modules:
PILLAR 1 - RECLAIM YOUR PASSION

Module 1: Master the Happiness Formula. You have the power to create happiness in your own life. This module will give you the tools and strategies you need to redefine happiness, redirect your thoughts, increase your productivity, and become more engaged, creative, motivated, and energetic in your personal and professional lives.
Module 2: Make Your Happiness a Habit. Taking good care of yourself doesn't just benefit you, it means the people in your life get the best of you, too. I'll show you how to start making yourself a priority, how to engage in your life at higher levels, how to bust through outdated beliefs about what it means to be a woman, and how to reclaim time and space that's just for YOU!
Module 3: Create an Abundant Mindset. Learn to transform your thoughts to cultivate more of what you want—and less of what you don't. I'll show you a powerful practice that will help you attract all forms of abundance. You'll eliminate limiting beliefs that hold you back and grow in your ability to experience more joy, love, and passion. You'll be ready to go after new successes that will help you manifest more damn money!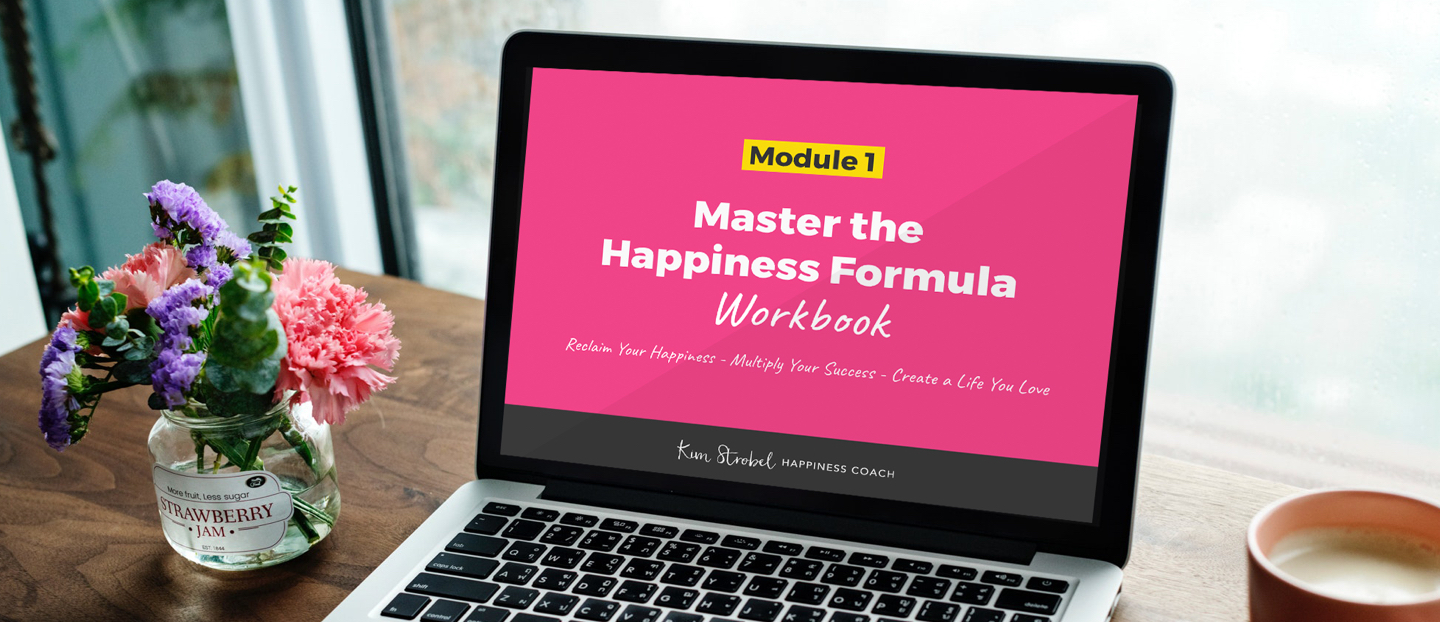 PILLAR 2 - EMBRACE YOUR POWER
Module 4: Change Your Beliefs. Actions follow belief, so the view you adopt for yourself profoundly affects the way you live. I'll teach you to examine your mindsets and show you how changing your beliefs for the better can impact your achievement and interpersonal success and create big changes in your personal growth.
Module 5: Face Your Fears & Raise Your Potential. On the other side of fear lies greatness. I'll show you how to use the obstacles in your life to motivate you instead of immobilize you, how to dial up your potential instead of dumbing it down, and how to lift the ceiling on what you can achieve instead of playing small.
Module 6: Embrace Your Flawsome. Let go of who you think you're supposed to be and embrace who you ARE. This module walks you step by step through learning how to love and respect yourself so you can feel confident presenting your authentic, perfect self to the world.
---
PILLAR 3 - LIVE YOUR PURPOSE
Module 7: Stop Standing In Your Own Way. When you take responsibility for your life, you can take your life to the next level. I'll show you how to implement a powerful practice that will shift everything about the way you think, act, and feel in your life. You'll learn to create stronger relationships, make more money, have more fun, and welcome more love in your life.
Module 8: Unleash the Law of Attraction. You hold the power to attract everything you desire—and to start living the life you deserve. I'll teach you the magical formula for harnessing your innate power and "magnetizing" your desires to achieve health, wealth, and happiness and experience unlimited joy, love, and prosperity.
Module 9: Dream It & Do It. To realize your dreams you have to get clear about what you desire most. I'll show you how to define your goals and teach you 5 tips for attracting everything you desire. Plus you'll learn to create your own vision board and discover how to use this collection of pictures, images, and affirming quotes to stimulate and strengthen your emotions, empower yourself to manifest miracles, and motivate yourself to reach your goals.

When you sign up for RISE UP, you'll also get all of THIS:
Course Materials
Including activities and challenges for each module.
Value $297
Access for One Full Year
To all course materials and resources.
Value $297
Happy Hour Group Coaching Calls
Every other week, I'll host a group call where you can get encouragement and additional help from me—and support from your fellow RISE UP-ers!
Value $13,500
RISE Tribe
You'll get exclusive access to a private Facebook group where you can ask me questions and connect with other women rising up and reclaiming their lives.
Value $197
That's a Total Value of More Than $20,000!
But I'm not charging that. Yes, people think I'm crazy. They tell me this is a $10k program—but I'm just crazy pants over seeing women transform into their true selves and grasp happiness with both hands while achieving success and contentment beyond their wildest dreams.